No case of the Mondays here! The vault and bar are fully stocked as we prepare to celebrate the 50th anniversary of Kit Heffern as store president (more to come soon!) and kick off our 2022 trunk show lineup with designers Michael Bondanza and Josette Patterson of Mark Patterson. We are delighted to have these dear friends of EH with us in store Thursday, May 19 through Saturday, May 21 to walk you through their respective collections. Prepare to indulge in cornerstone pieces and new innovations, and enjoy sneak peeks of upcoming styles!
Michael Bondanza
Known for his take on decadent arm candy and unparalleled dedication to craftsmanship, work with Michael to build your custom coin pennant, earrings or ring – a treasured legacy piece – or discover his latest collection incorporating exquisite wood carvings.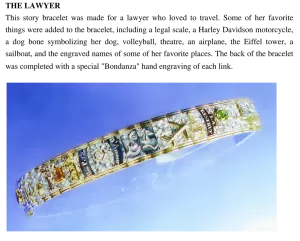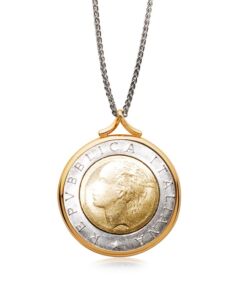 Mark Patterson
Feast your eyes on Mark Patterson's newest assortment of sparkling creations. At the upcoming trunk show, Josette Patterson will guide you through their stunning new assortment of gemstone rings or work with you to design your own show stopping statement piece. Plus, known any blushing brides-to-be? Tell them to keep their eyes peeled, as Mark Patterson promises a wide array of new bridal styles to come!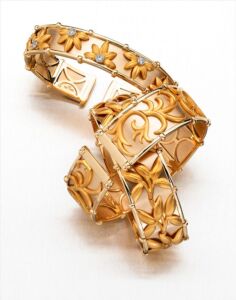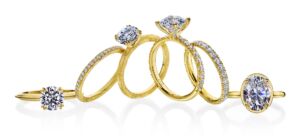 Schedule your trunk show appointment today by calling or texting 314.863.8820.