Kickoff to Summer Trend Stories
 We recently indulged ourselves in the creme de la creme of jewelry at The Couture Show. For those who aren't familiar, The Couture Show is the most exclusive event of the year for designers of high jewelry to present their most exquisite styles. We were delighted to see the latest by well-known names we carry in-store including Gismondi and Vhernier, and are excited to bring you new discoveries by a handful of emerging designers this fall. Across designers and price-points, the message was resounding. From unexpected settings to convertible hardware, this season's trends echo the ethos of summer ease and fun. Over the next few weeks, we'll be unpacking the themes we saw and sharing some of our favorite applications here on the blog.
First up, color! Give us every hue: fushia, tangerine, turquoise. Vibrant colors are heating up the high jewelry world, transforming safe, traditional diamond earrings and rings into bold moments that pack a punch. Check out some of our favorites below.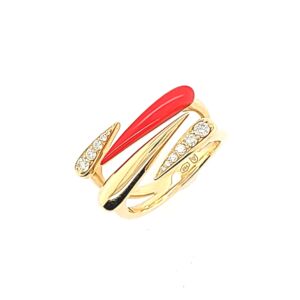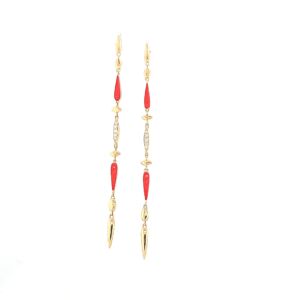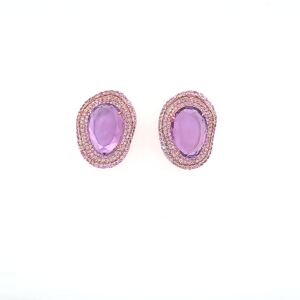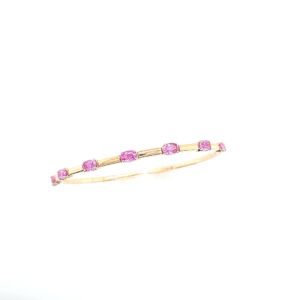 Featured above from left to right, top to bottom: 
Etho Maria 18k yellow gold red ceramic diamond ring, $2,800; Etho Maria 18k yellow gold diamond and red ceramic earrings $1,825; Etho Maria 18k rose gold oval amethyst double halo earrings with pink sapphires, $8,200; 18k rose gold pink sapphire cuff bracelet, $5,050