Just as the leaves change from bright green to vibrant hues of orange, yellow and red, we are changing our wardrobes from flowing bright summer whites to dark and cozy neutrals. We are tossing our sandals to the back of our closets and grinning towards those designer leather boots we've been waiting all year to wear. However, as the temperatures drop and the days grow shorter, you may be thinking that now is not the time to flaunt your favorite jewelry items. You may be looking in your jewelry box thinking, no one is going to see my diamond station necklace through this turtleneck!
Here are some pieces that will seamlessly transition you through fall and winter, and back through spring and summer.
Italian Designer Vhernier's Tourbillon Ring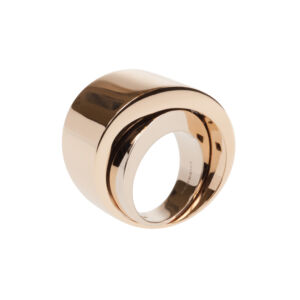 This 18 karat pink gold Tourbillon ring is the perfect chunky gold accessory with just the right amount of effortless Italian elegance. $5,150.
2. Michael Good's 18 Karat Yellow Gold Small Loop Earrings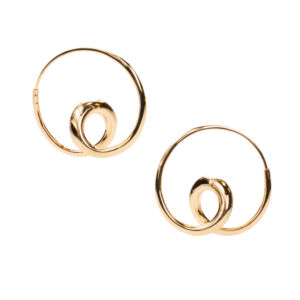 Michael Good achieves eclecticism without veering too far from sophistication. These 18 karat yellow gold loop earrings will carry you through any season. $1,600.
3. 18 Karat White Gold Diamond Hoop Earrings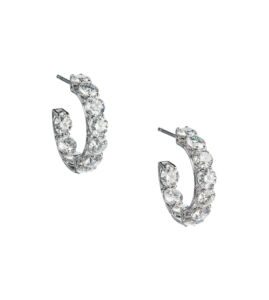 Add some sparkle that can be seen through any snow storm. These classic 5.63ct total weight diamond hoops will enhance your effortless style for a lifetime. $24,600.
4. Elleard Heffern Exclusive: 18 Karat Yellow Gold 'Y' Bracelet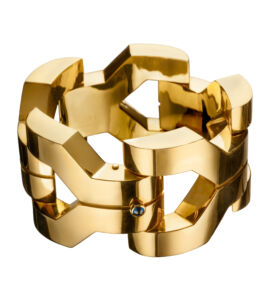 This 18 karat yellow gold 'Y' bracelet will add flair to any outfit. The round cabochon blue sapphire detail is an example of how this piece is truly of the foremost quality and craftsmanship. Made entirely in house by our bench jeweler. $25,600.
5. Atelier Zobel Sunstone and Diamond Ring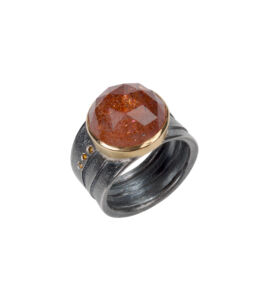 A vibrant 8.22 karat Tanzanian sunstone is the perfect way to show your love of fall colors. This stunning rose-cut stone is set in 22 karat yellow gold and oxidized sterling silver, and is perfectly reminiscent of Atelier Zobel's collection of designs. You wont find another one like it, anywhere. $3,300.
See more like this sunstone ring at the 2018 Atelier Zobel Trunk Show.