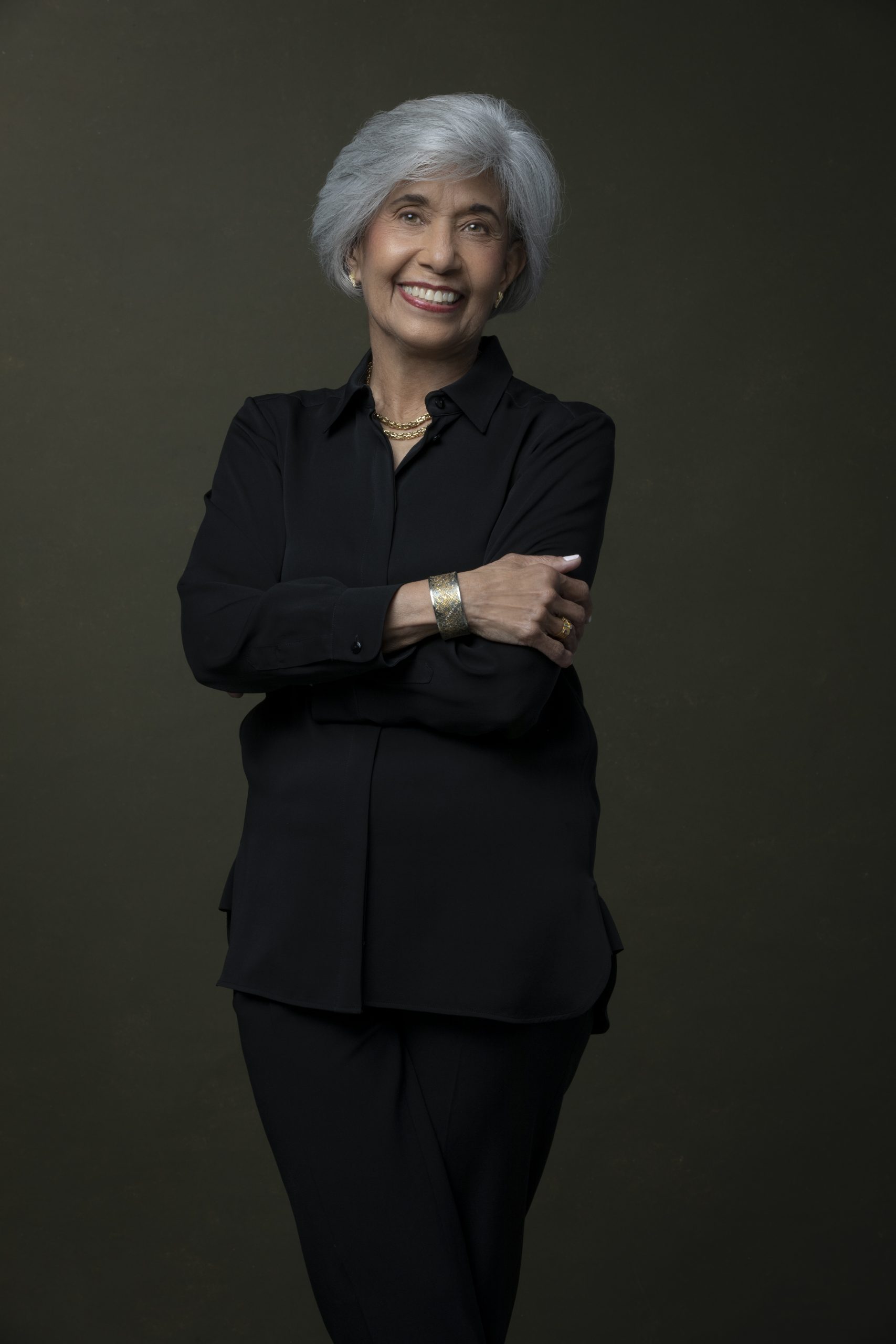 Olga Marth Montiel
CELEBRATING THE EXTRAORDINARY WOMEN OF ST. LOUIS
Originally from Nicaragua, Olga Martha received her Master's degree in photography from McGill University and met her husband Dr. Warren Douglas Stevens in Nicaragua, where he was studying the flora of the country for the Missouri Botanical Garden. In addition to falling in love, they worked together on the long-term study of the flora, which was later published in four volumes. Olga Martha and Doug continue to work on the plants of Nicaragua, using her photographic skills to document them and sharing this knowledge in the plant database of the Missouri Botanical Garden, TROPICOS, the largest and best database of its kind in the world.
In St. Louis, Olga Martha first worked for the University of Missouri-St. Louis (UMSL), but Peter Raven called her to the Garden to assist with projects in Latin American and to help start a Center for Conservation in 2001. Today the Center has a worldwide reputation for conservation and a $20-million endowment given by the St. Louis community.
Olga Martha's professional and philanthropic work overlap as she builds partnerships to develop capacity for conservation worldwide. She also represents the Missouri Botanical Garden on the board of the Harris World Ecology Center at UMSL, which is dedicated to training the next generation of biologists and conservationists.
Olga Martha reminisced that her grandmother and mother both loved jewelry and she decided to have a gold coin from Nicaragua mounted as part of a necklace. That's how she first met Kit Heffern, and since then she, and her mother and sister have all shopped at Elleard Heffern, and consider Kit a friend as much as her trusted jeweler. More recently, Olga Martha met Kit's son Webster who is working on his Ph.D. in biology at UMSL and they have built a special relationship as a result of their mutual love of biology and jewelry.
Elleard Heffern is honored to know Olga Martha, and thrilled that she has agreed to help us celebrate Kit Heffern's 50th Anniversary. A donation in Olga Martha's name has been made to Opera Theatre Saint Louis, COCA and Sumner High School as thanks for what she does for St. Louis and her patronage of Elleard Heffern over the years.