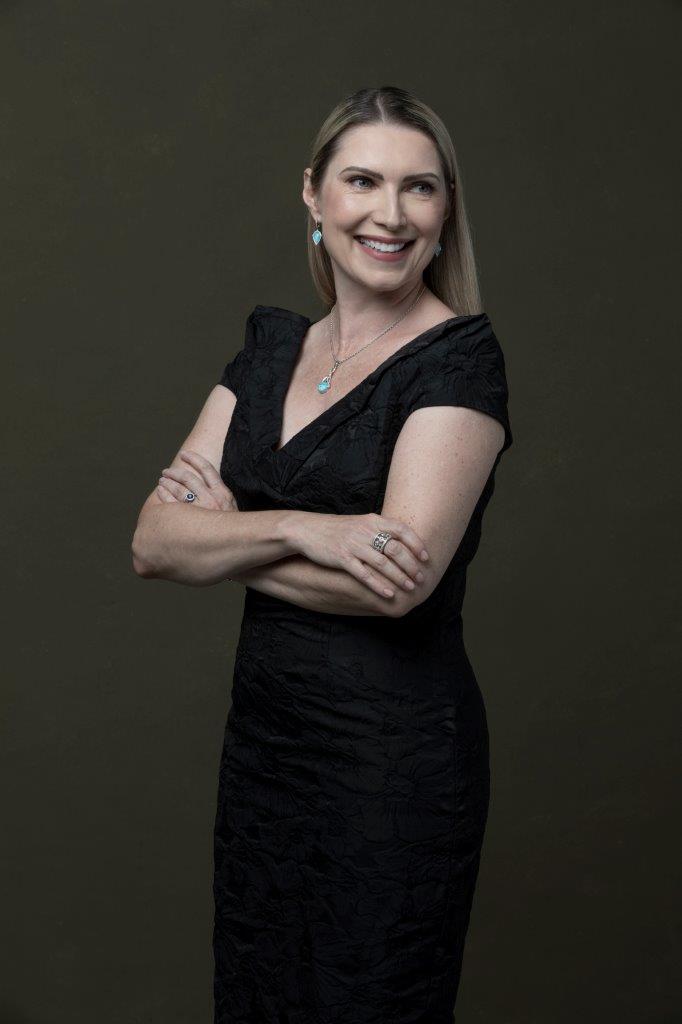 Elena Parker
Celebrating The Extraordinary Women of St. Louis
Originally from St. Petersburg, Russia, Elena Parker came to St. Louis in 1992 after graduating
from college with just a suitcase and $80 to her name. She didn't drive, have a bank account or
credit card, but came to St. Louis determined to succeed.
First she got a graduate degree and practiced psychotherapy for a few years while going to
Saint Louis University School of Law at night. She discovered her love for law and ended up
graduating in 2003 as Valedictorian of her class. Her first position was as an associate attorney
at Husch & Eppenberger, and then she joined BJC HealthCare in 2011, where she now serves
as Associate General Counsel focusing on labor and employment law. She is proud to work for
one of the largest non-profit healthcare organizations in the US.
She recalls meeting Kit as a new immigrant while she was waiting on the street for her friend to
pick her up. She was looking in the Elleard Heffern window and Kit invited her into the jewelry
store. Elena remembers apologizing that she loved looking at the beautiful things but she could
not afford to buy anything. With that Kit said, "It doesn't matter. Come in. Have fun and try things
on."
So she did, and when she finally was able to buy something for herself many years later, she
always remembered Kit's kindness. "He was excited just to watch me try things on. He loves
what he does, and it really shows. So now, whenever I buy jewelry, it's always from Elleard
Heffern."
Today she admits that she works long days, but finds time to spend with her husband, 25 year
old daughter and 11 year old son. If that weren't enough, Elena supports immigrant and
healthcare causes and tries to travel as often as she can.
Elleard Heffern is honored to know Elena, and thrilled that she has agreed to help us celebrate
Kit Heffern's 50th Anniversary at Elleard Heffern. A donation in Elena's name has been made to
Opera Theatre Saint Louis, COCA and Sumner High School as thanks for what she does for St.
Louis and her patronage of Elleard Heffern over the years.