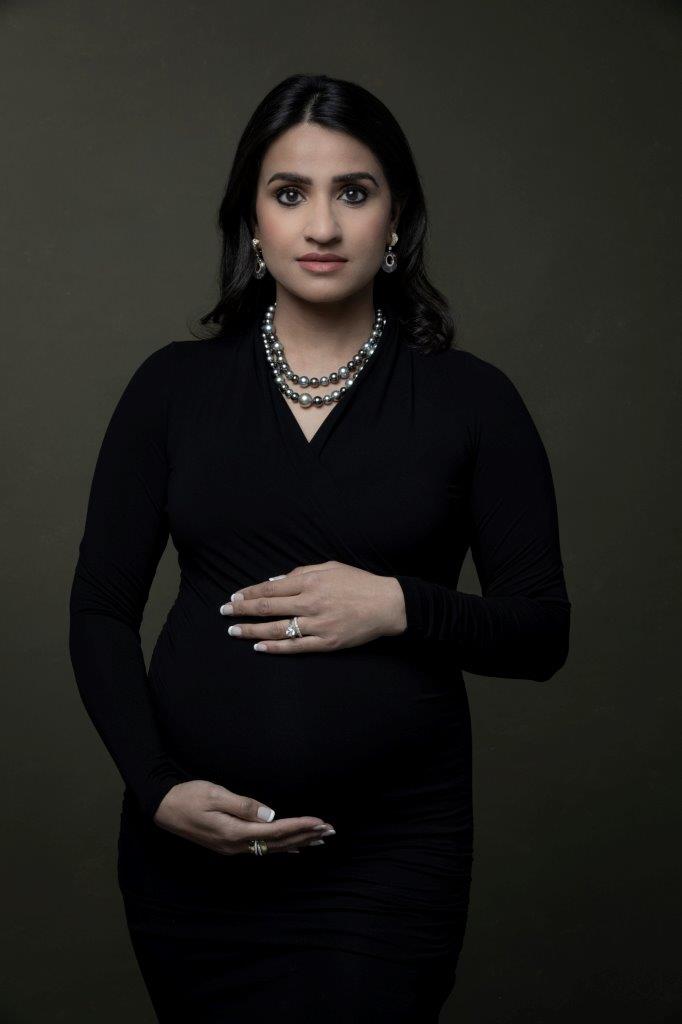 Dr. Shivani Tripathi
Celebrating The Extraordinary Women of St. Louis
Born and raised in Chicago, Shivani Tripathi, M.D., FAAD attended the University of Wisconsin-Madison and the Medical College of Wisconsin in Milwaukee. She completed her Dermatology residency at Washington University, then stayed on as faculty as an Assistant Professor of Dermatology for three years. She recently joined a private practice, Missouri Dermatology Laser and Vein Center. As a board-certified dermatologist, she is passionate about providing surgical, cosmetic and medical dermatology care for patients. She is currently pregnant with her second child, a little boy due in September 2022 and she and her husband are proud parents to a 2 year-old little girl.
Dr. Tripathi and her husband Kiran Chunduri MD, who is an Interventional Radiologist with West County Radiology Group practicing at Mercy Hospital, met while living in the Central West End.
They were engaged almost 6 months after meeting, feeling "love, friendship and a sense of home in each other…we just knew it was right". They went on a whirlwind trip to Mumbai, India for wedding shopping but had their big traditional Indian wedding in Chicago which Shivani said was "filled with multiple days of events and celebrations surrounded by family and friends".
When not working or spending time together as a growing family, Shivani is active in the American Academy of Dermatology, the American Society for Dermatologic Surgery, and is a patient advocate on local and national legislation to improve access to care, tanning bed legislation, skin cancer awareness and education.
Elleard Heffern is honored to know Shivani and Kiran, and thrilled that they have agreed to help celebrate Kit Heffern's 50th Anniversary as president of Elleard Heffern. A donation in Shivani's name has been made to Opera Theatre Saint Louis, COCA and Sumner High School as thanks for what she does for St. Louis and her patronage of Elleard Heffern over the years.